Overview
In September 2023, Skio introduced a brand new Skio admin page for merchants to simplify subscription management. The revamped UI is cleaner, compact, and easier to navigate. This guide will showcase the new location of each component of the subscription card and outline new features including the ability to manually add credit cards!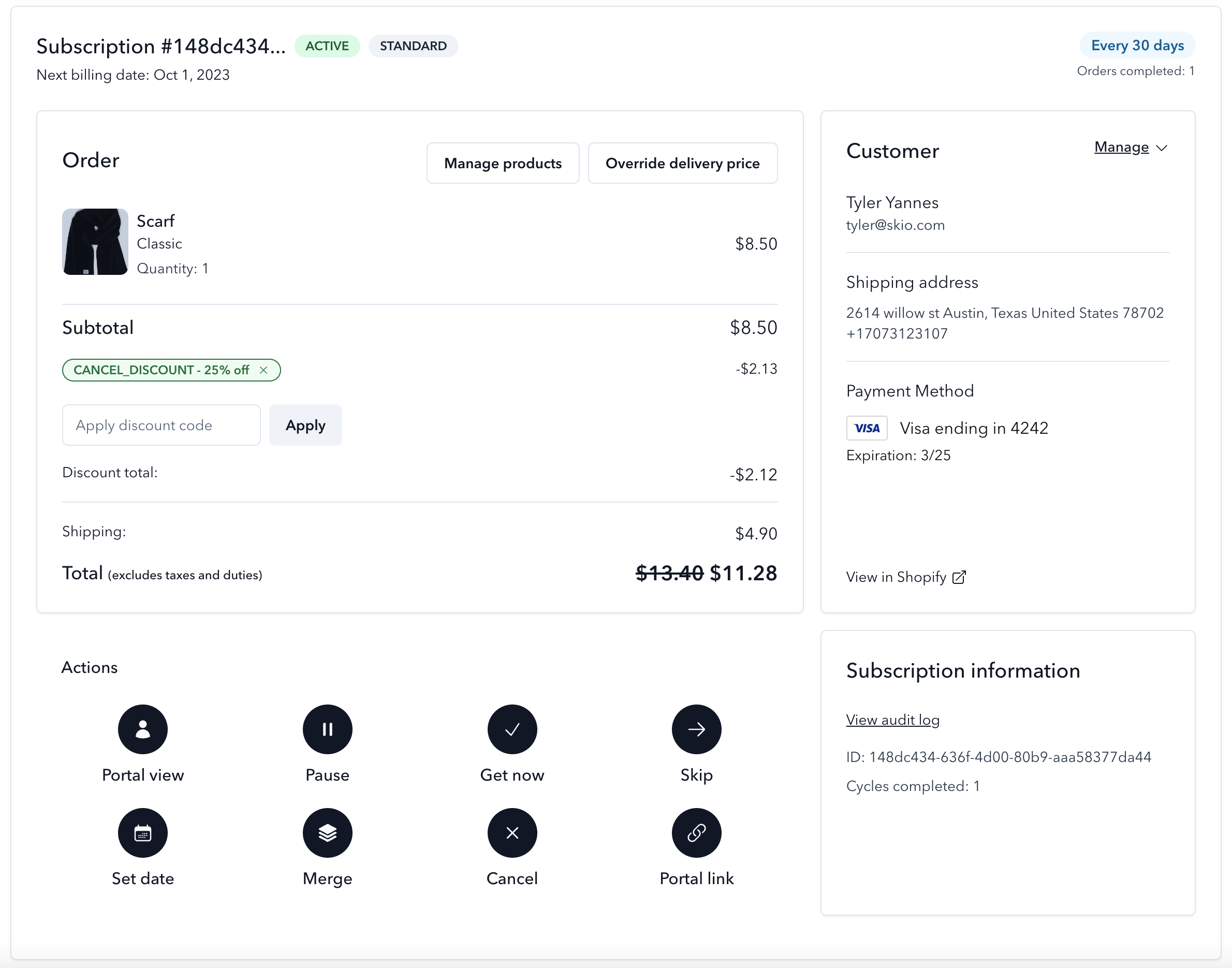 Functionality
The new subscription admin block keeps the same subscription management functionality as before while condensing down the information down to prevent unnecessary scrolling.
With the new update, comes a much requested feature: manually adding credit cards! You can add manually add credits card to a subscription from within Skio (coming soon to the customer portal) as a 2nd way to add credit cards in addition to the Shopify payments email.
How to find
Next billing date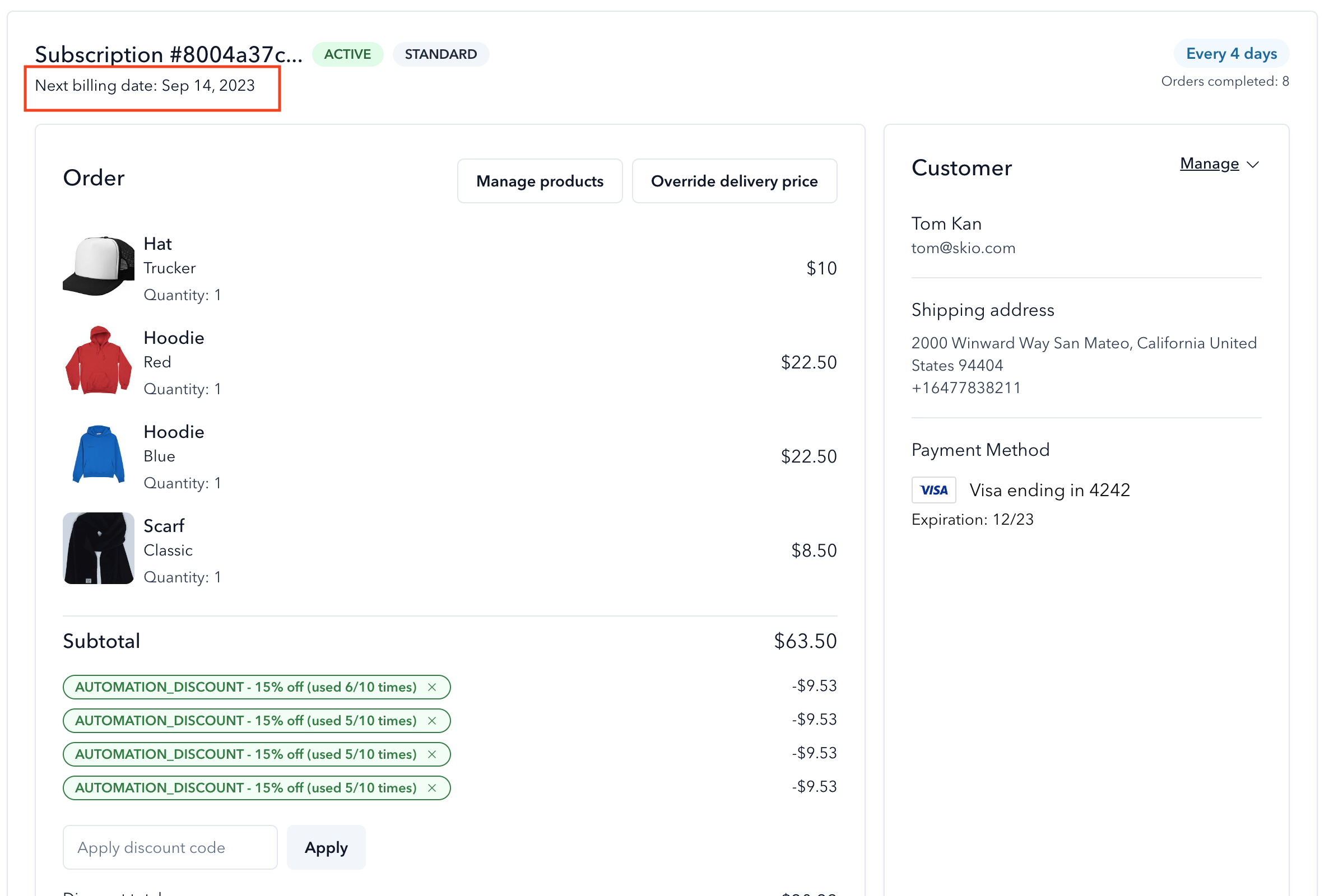 Delivery frequency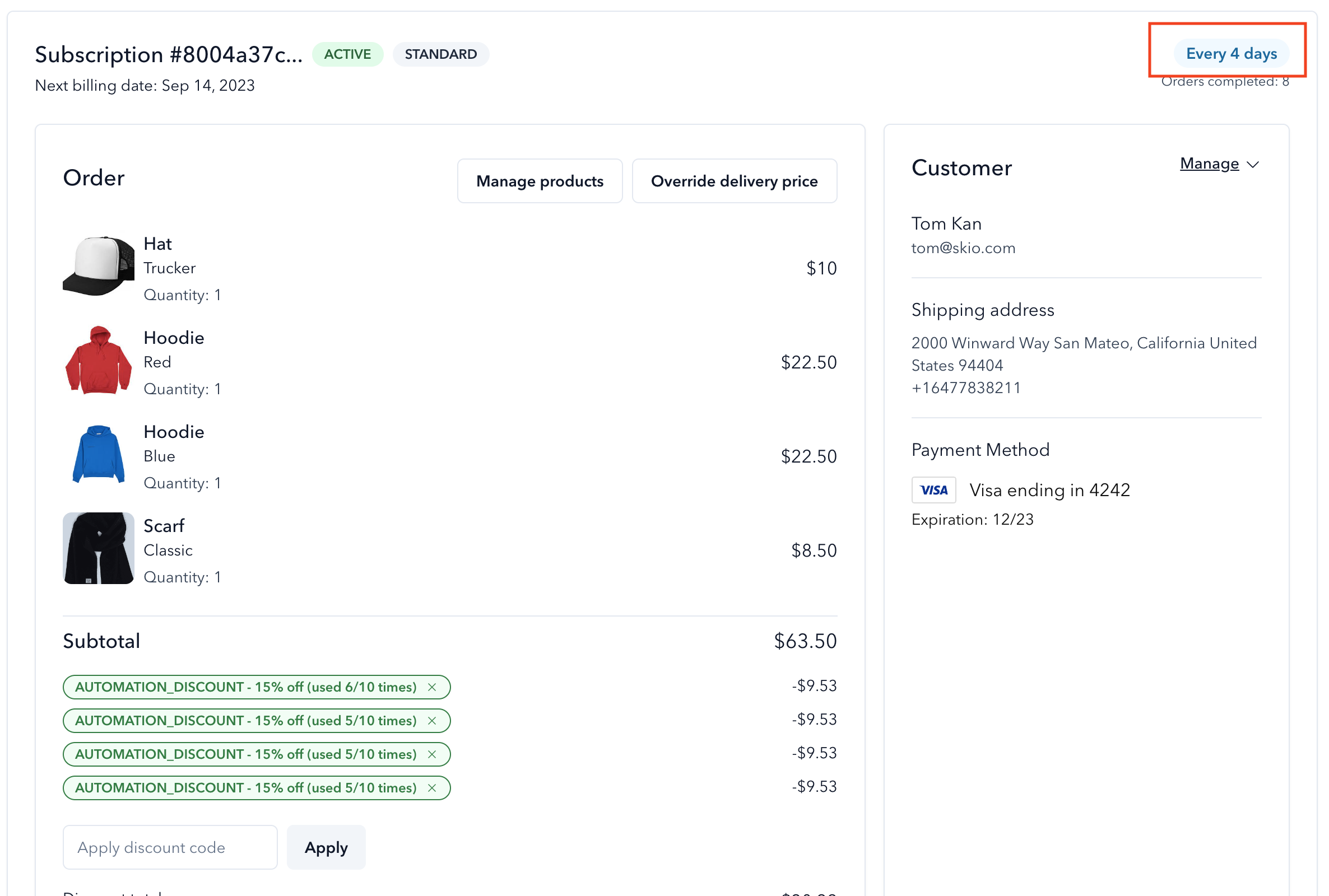 Customer information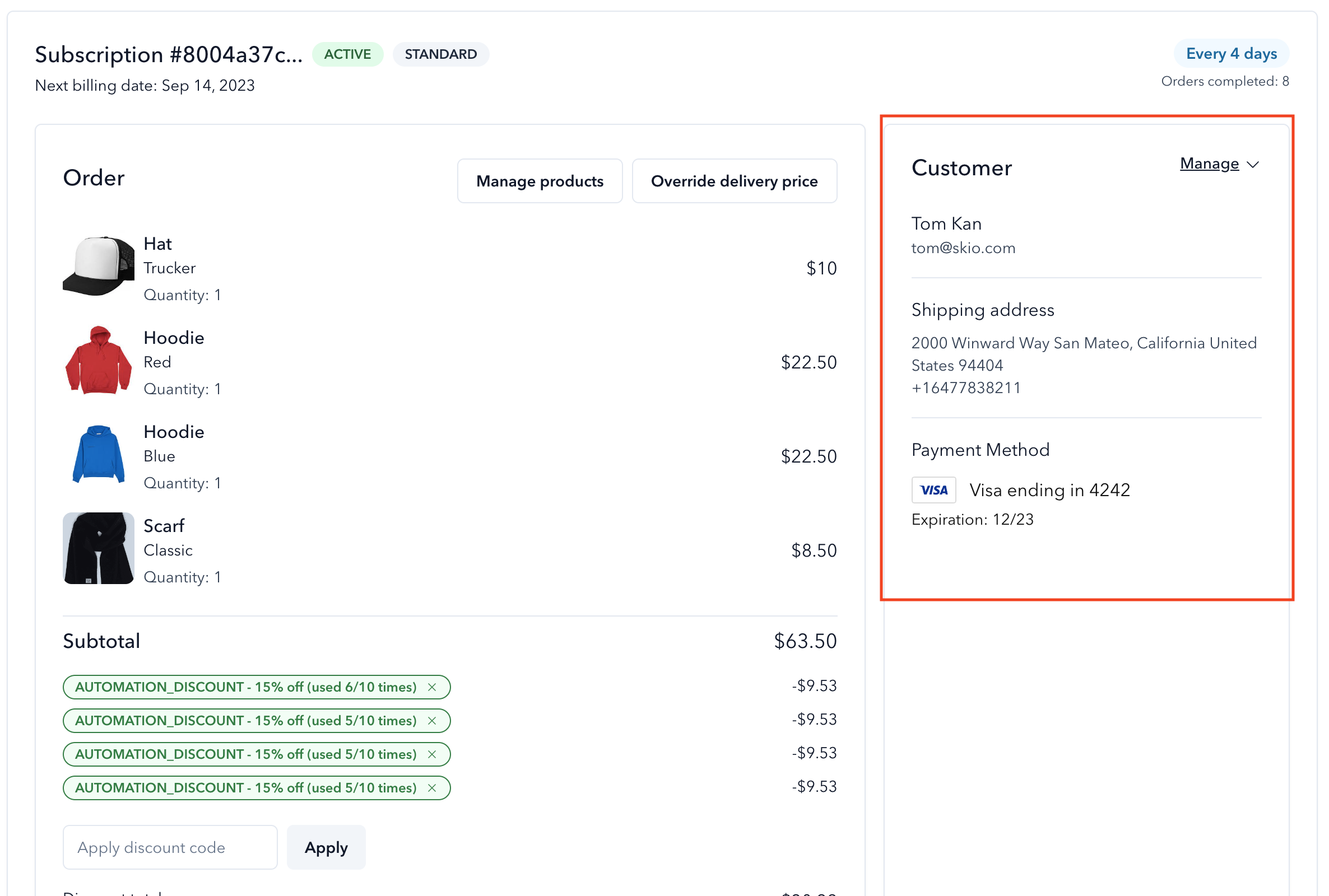 Products in the subscription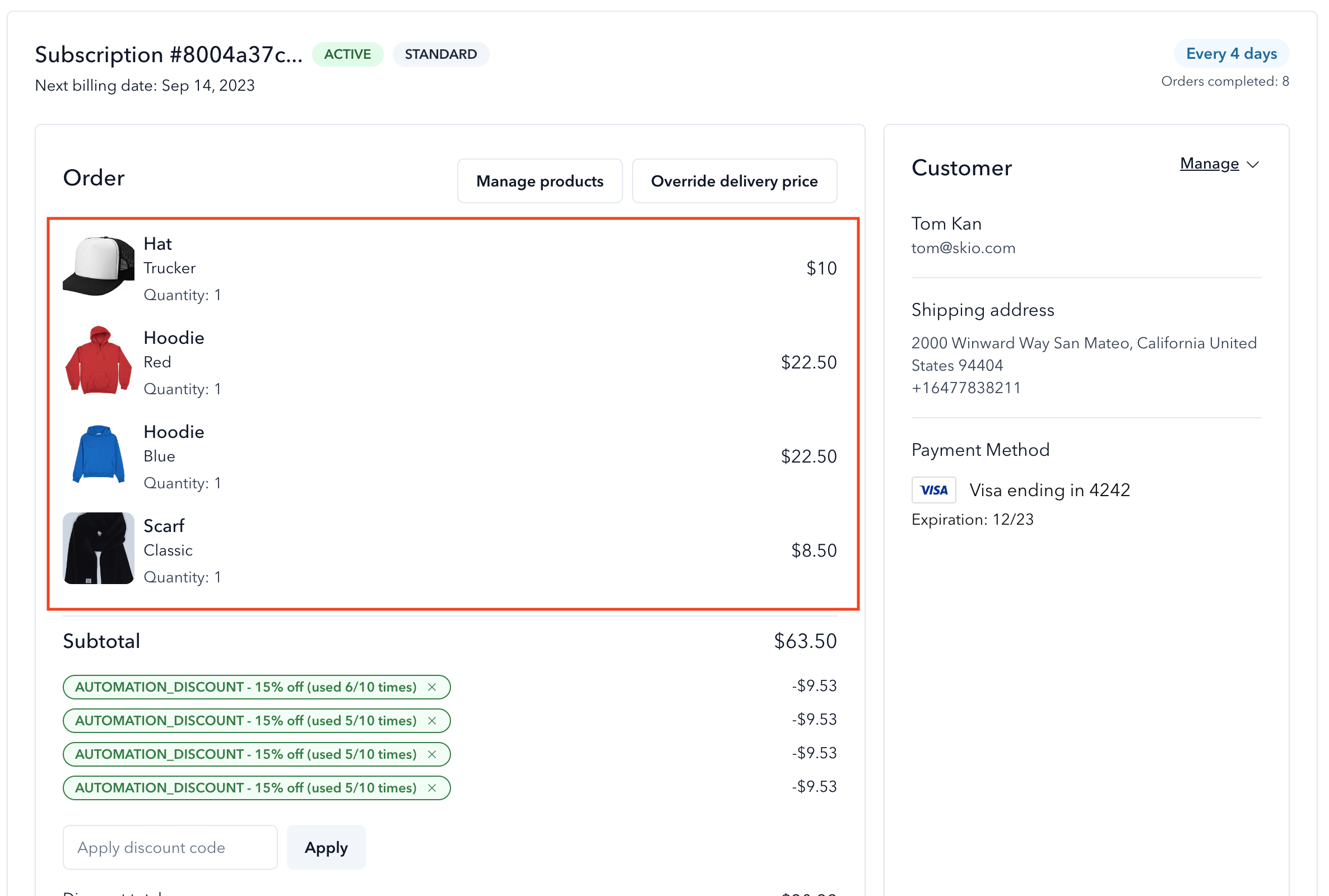 Manage products in the subscription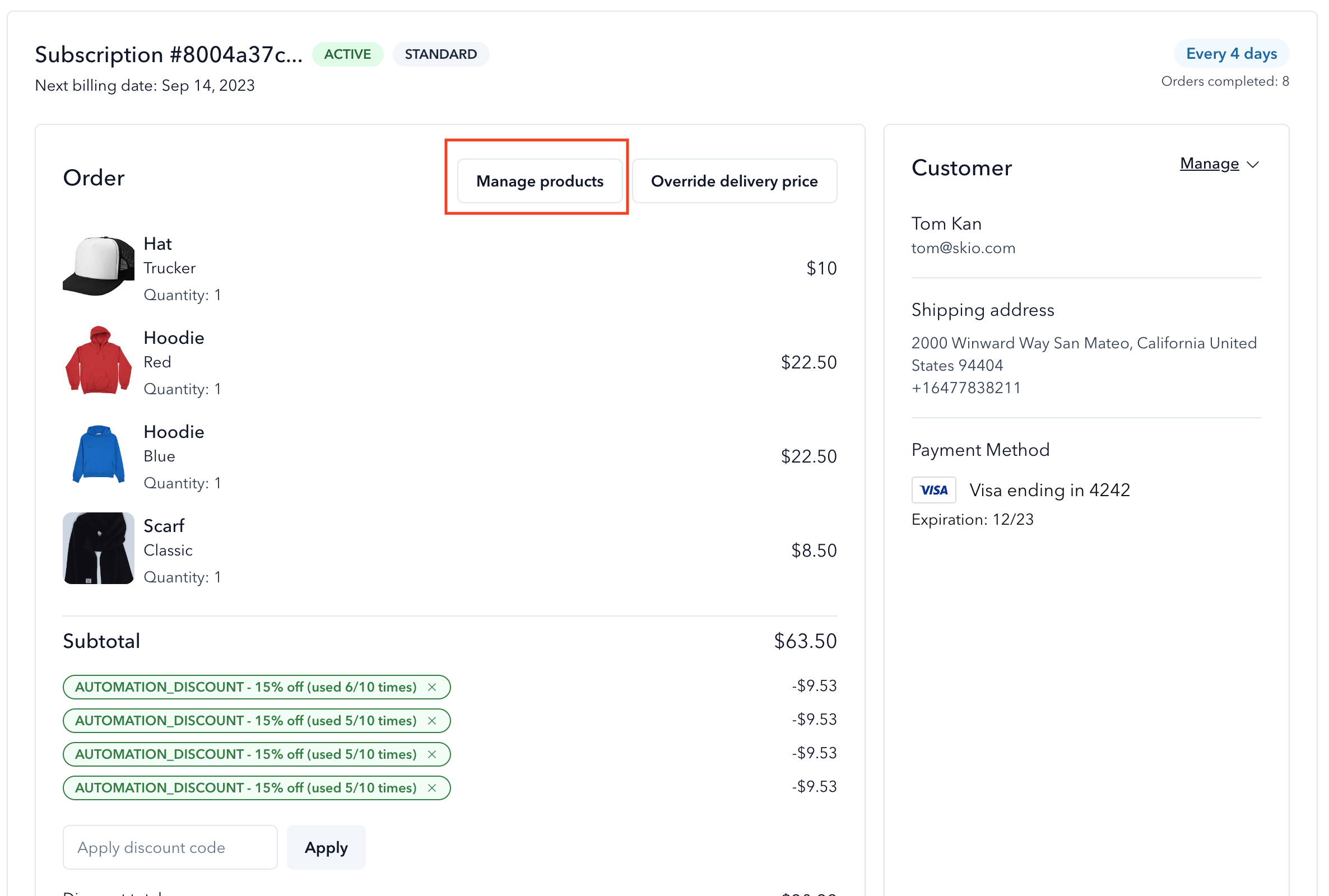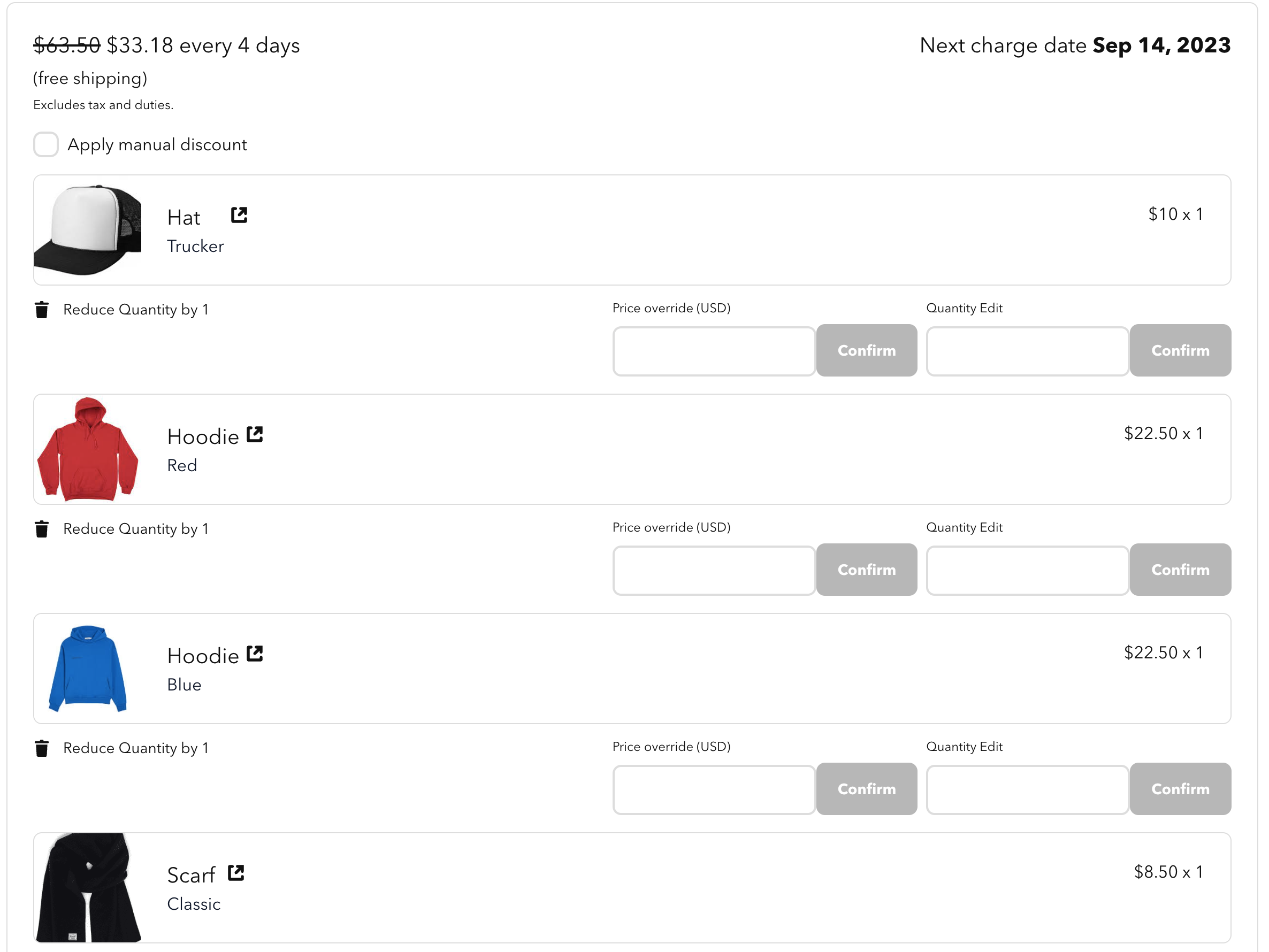 Override delivery shipping price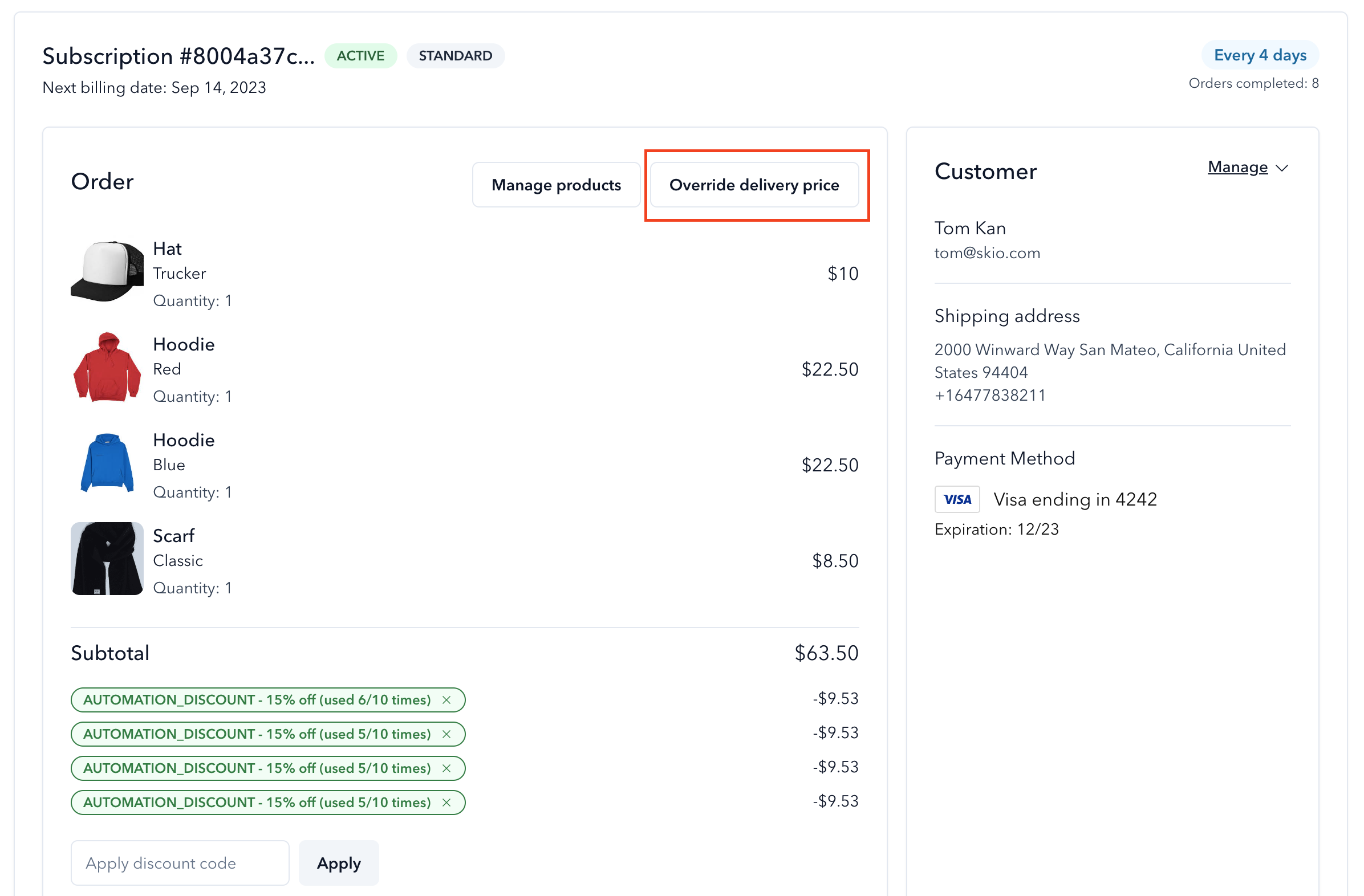 Discounts on the subscription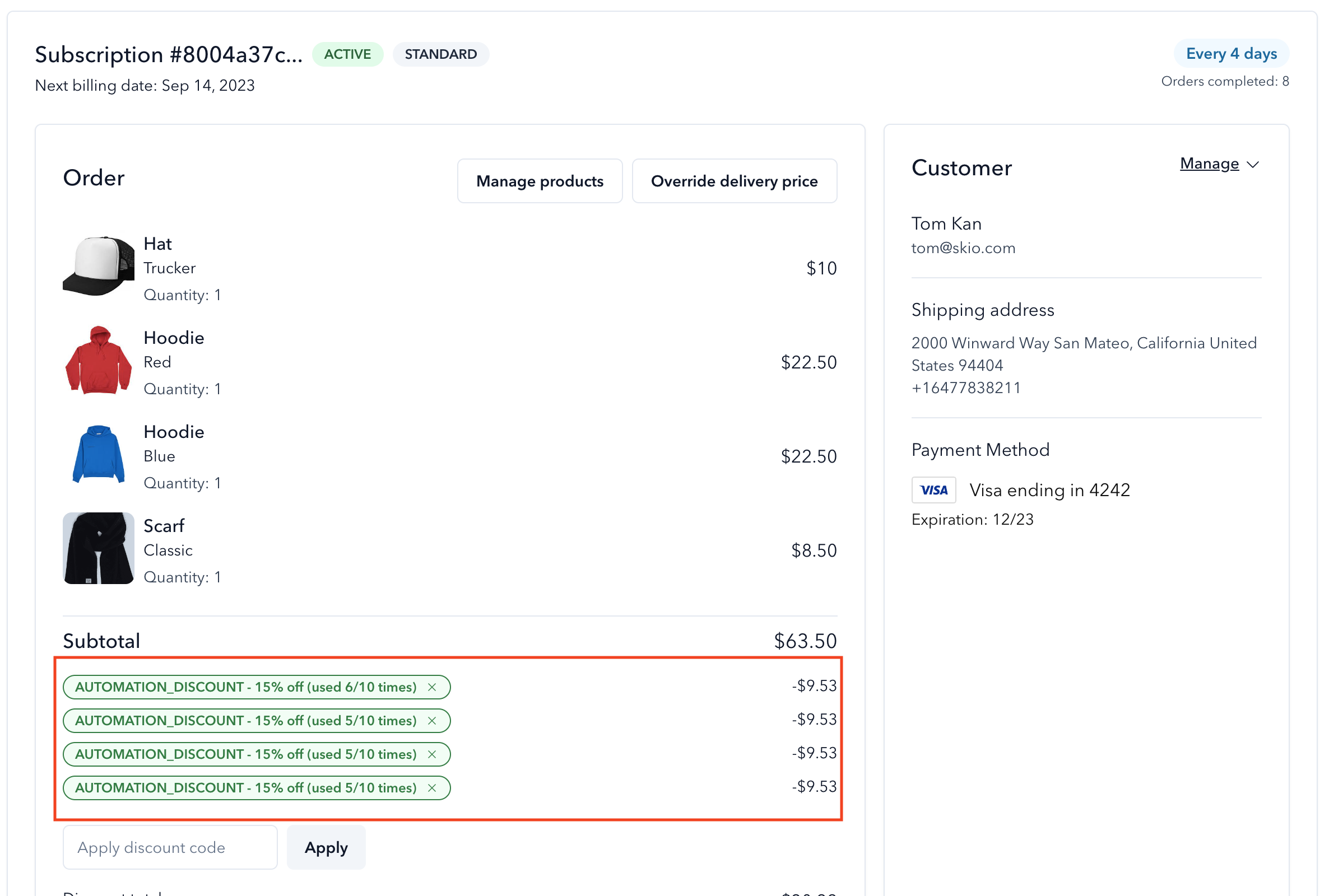 Applying Shopify discount codes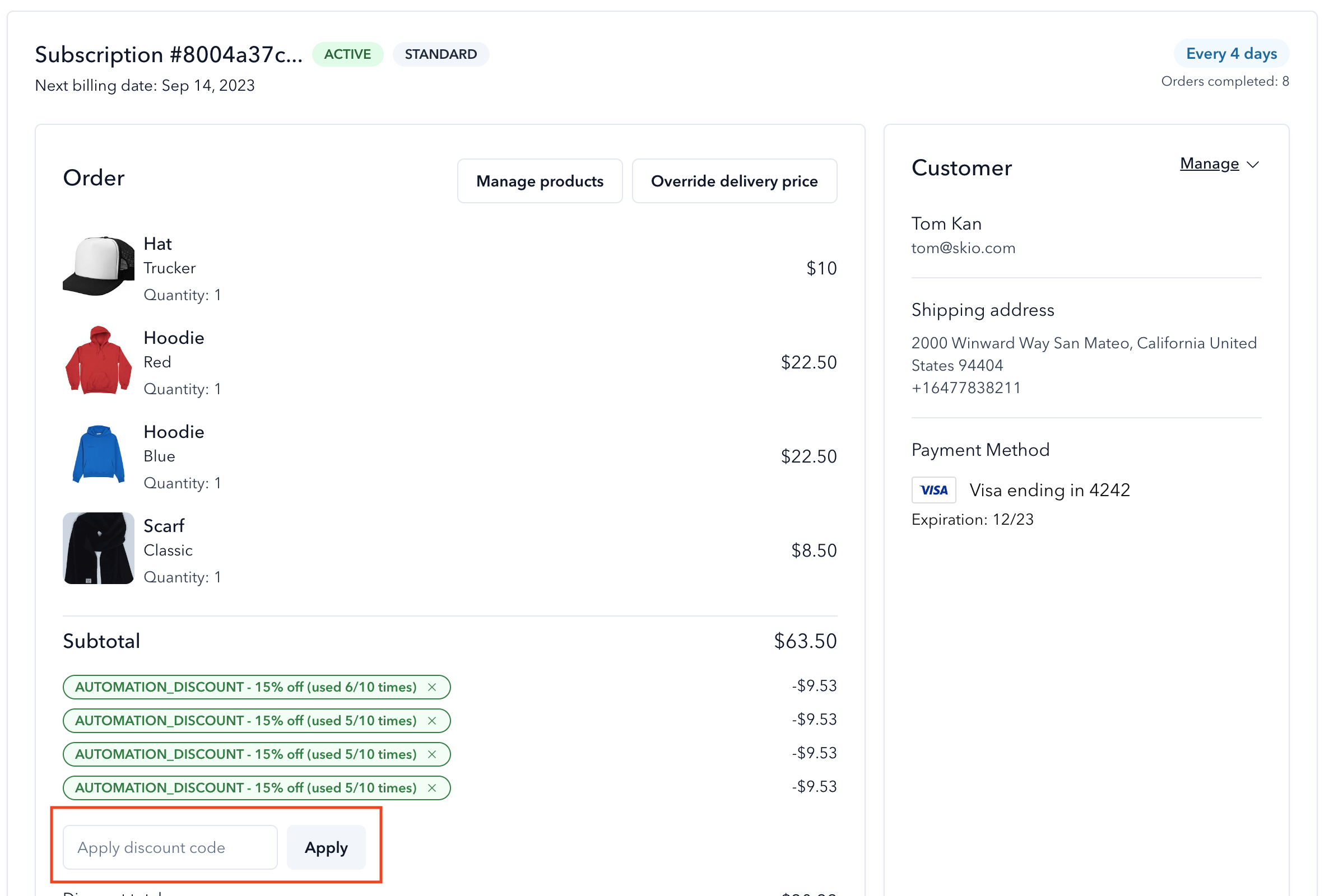 Audit logs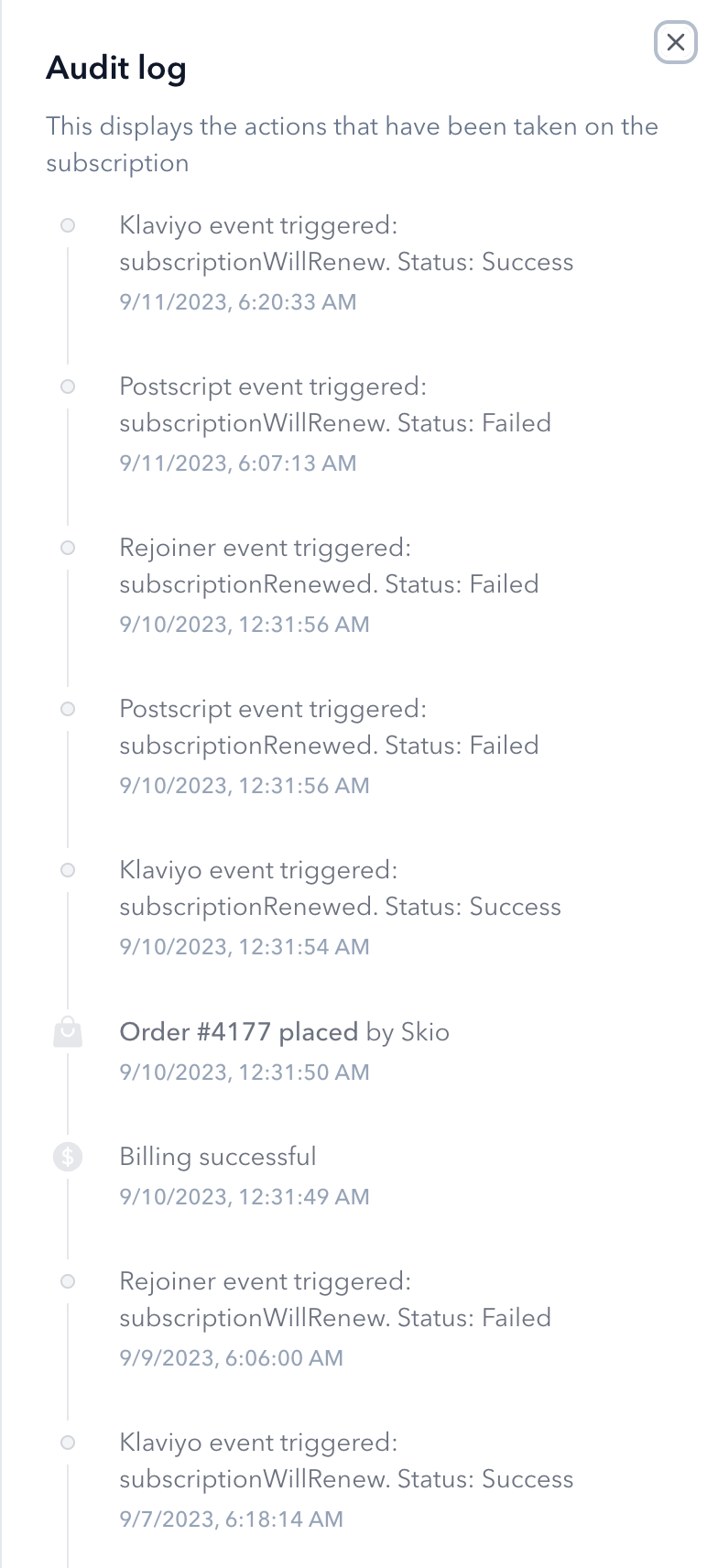 Order count (Cycles completed)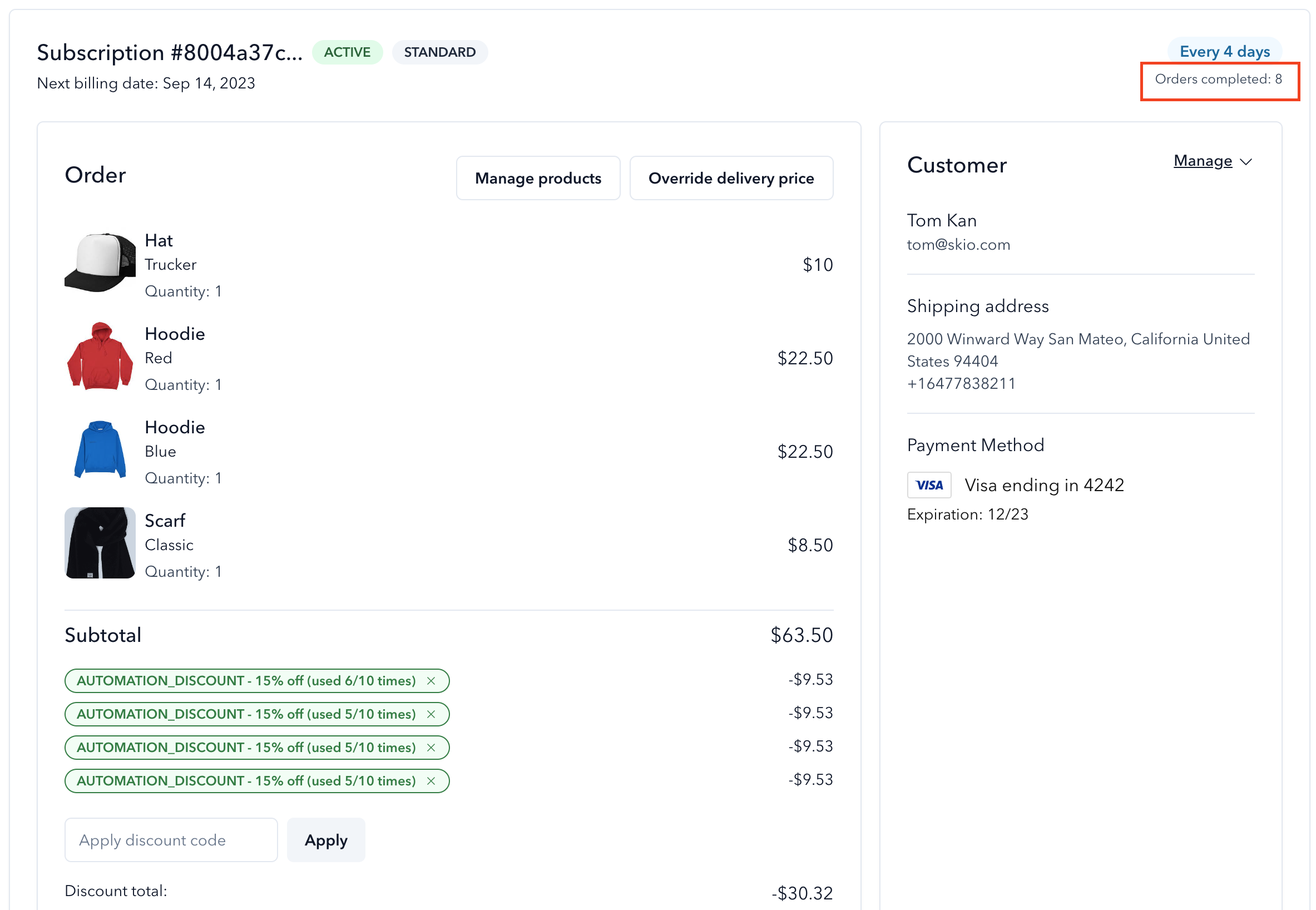 Subscription action buttons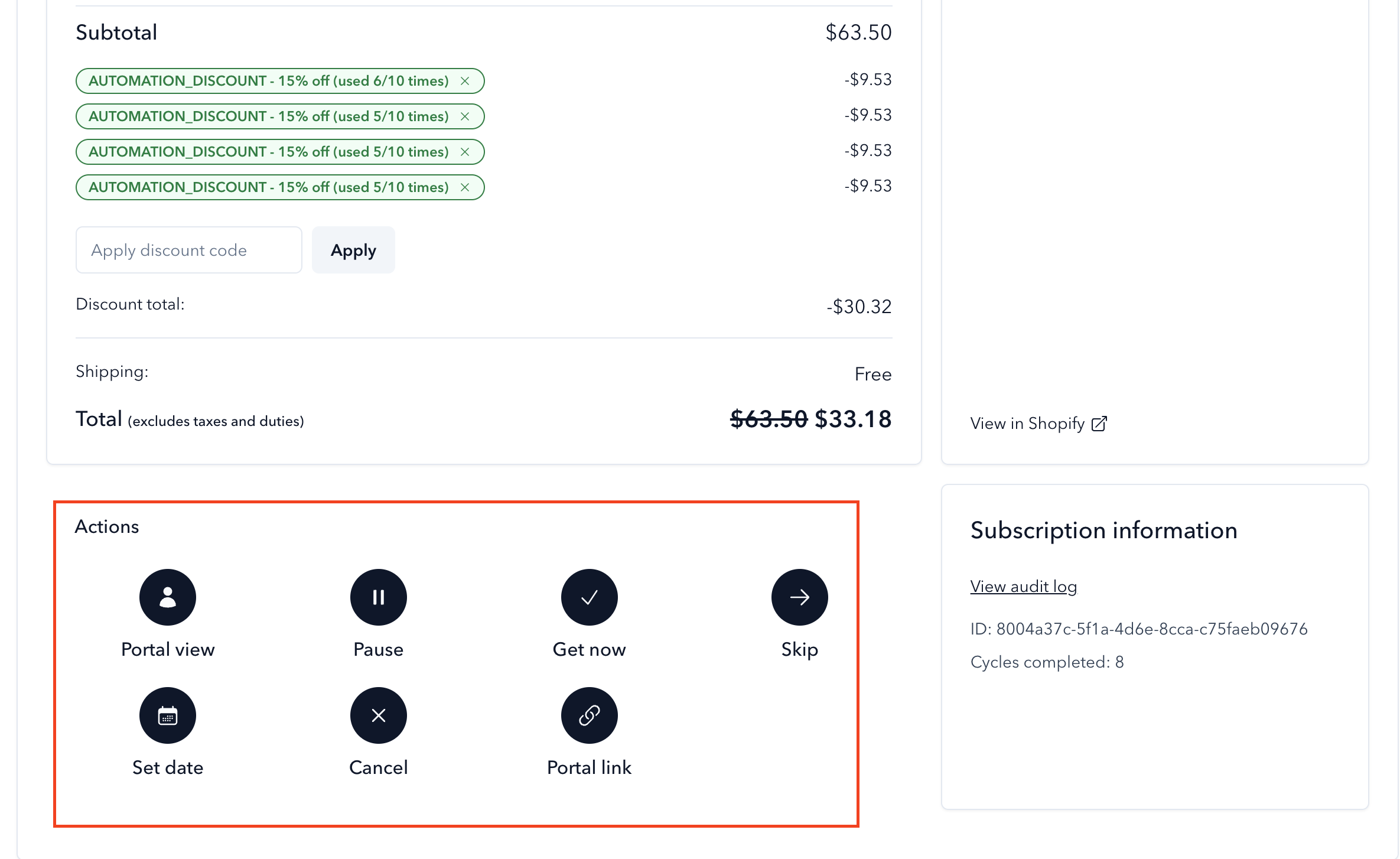 Edit user info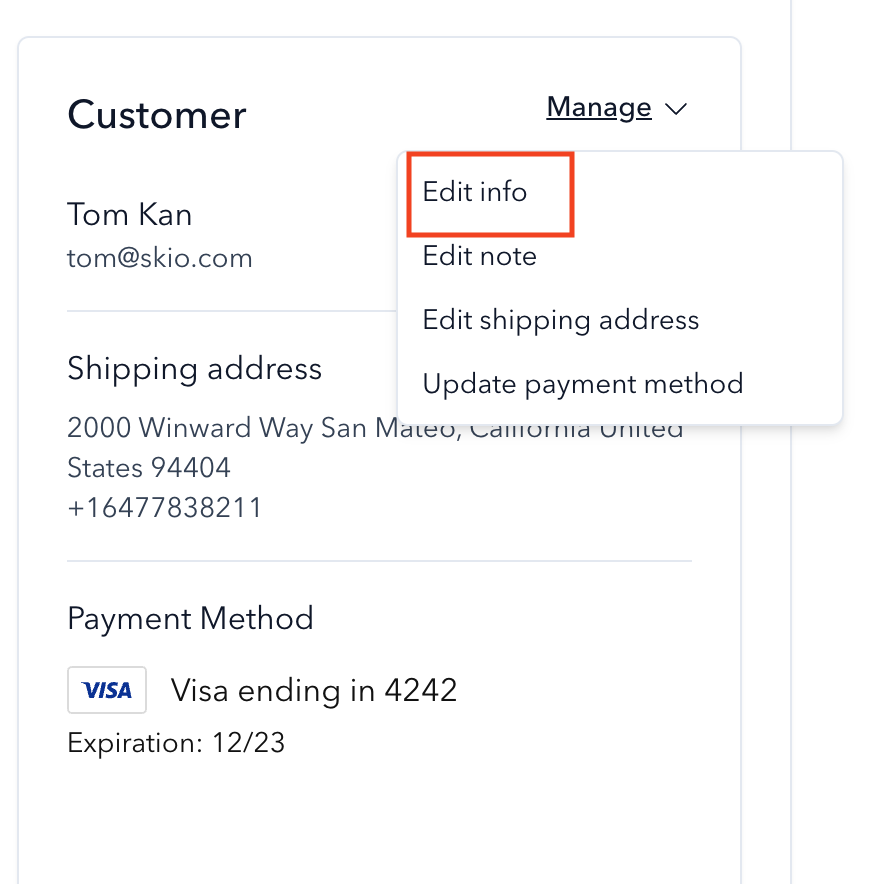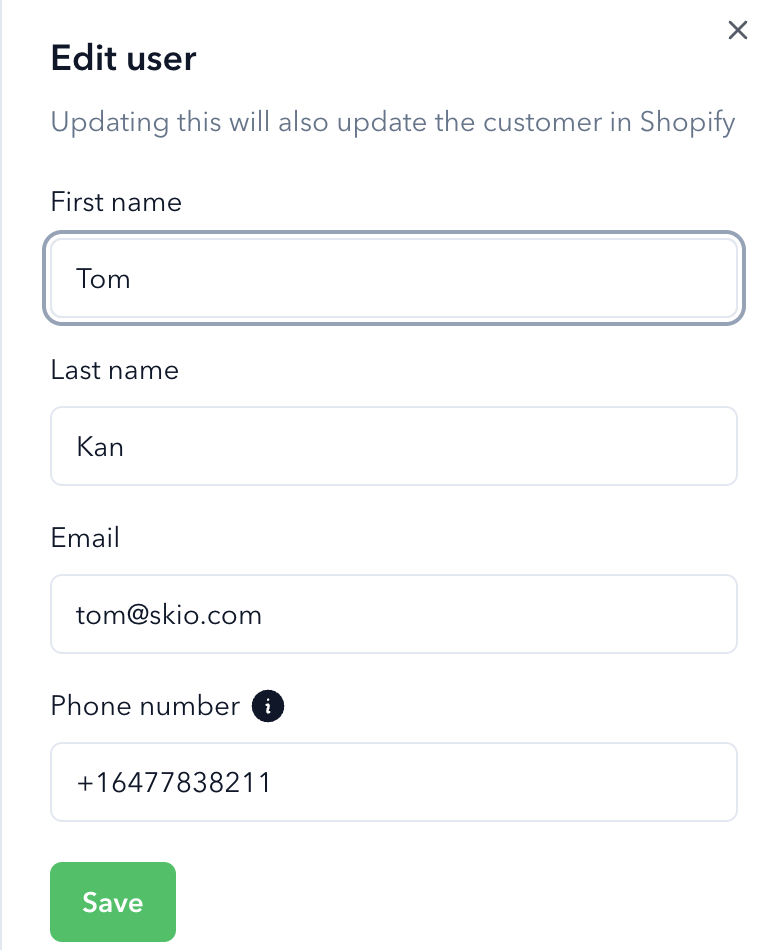 Edit shipping address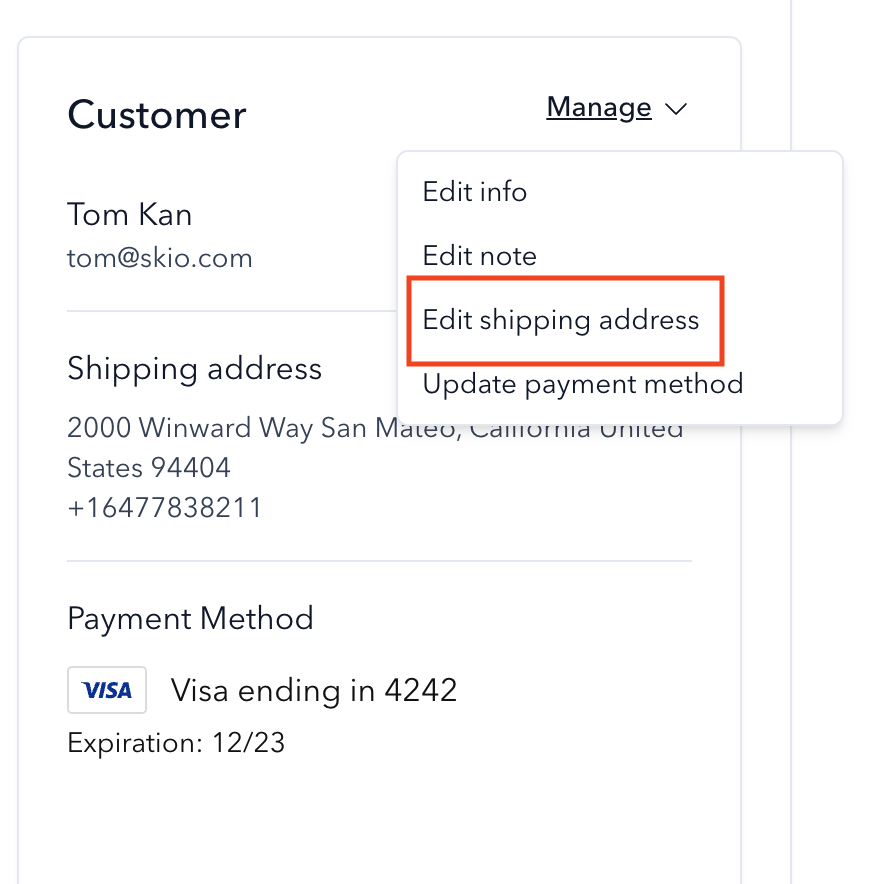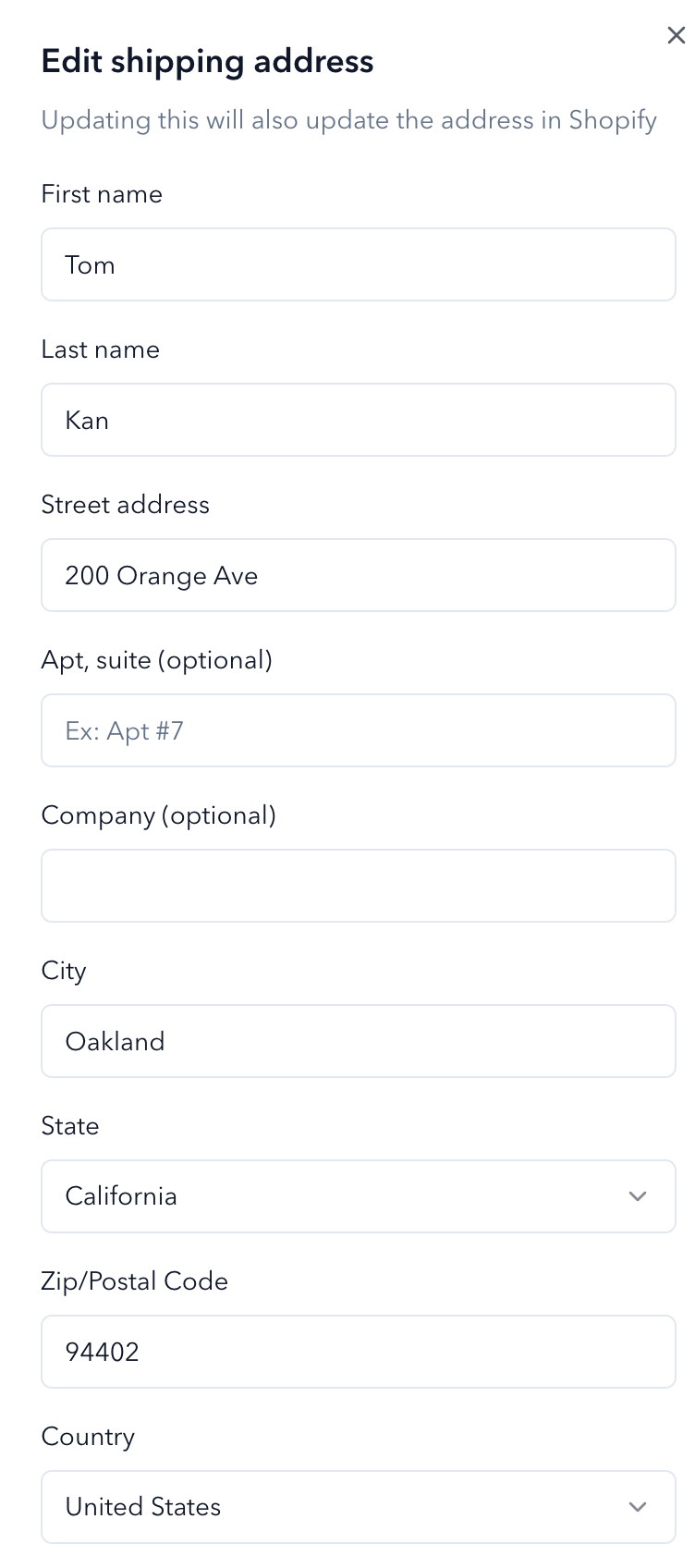 Update payment method
With the new admin page, you can add manually add credit cards for subscribers without having to send the Shopify Payments update-card email!